In just over two weeks the AirVM team will be off to the next edition of VMworld 2015.  We enjoyed our time in San Francisco, and are looking forward to an equally successful conference in Barcelona.
Join us in the Solutions Exchange
AirVM is a silver sponsor, and you'll find us at booth S128.  Come by for a demo of AirSembly 2.0 and see the features that earned us a call out as one of the hottest products at VMworld San Francisco by Network World.  Our team will be happy to give you a demo and explain why managed service providers partner with AirVM for their cloud management platform.
AirVM presentation in the Solutions Exchange Theatre
AirVM's Founder Joshua Vautour will be presenting in the Solutions Exchange Theatre on Wednesday, October 14th at 12:20pm local time.  More details coming soon.
It won't be all business…
We want attendees to have fun while visiting our booth!  Expect something fun and interactive to do when you stop by.  If you missed it, this is what we did in San Francisco: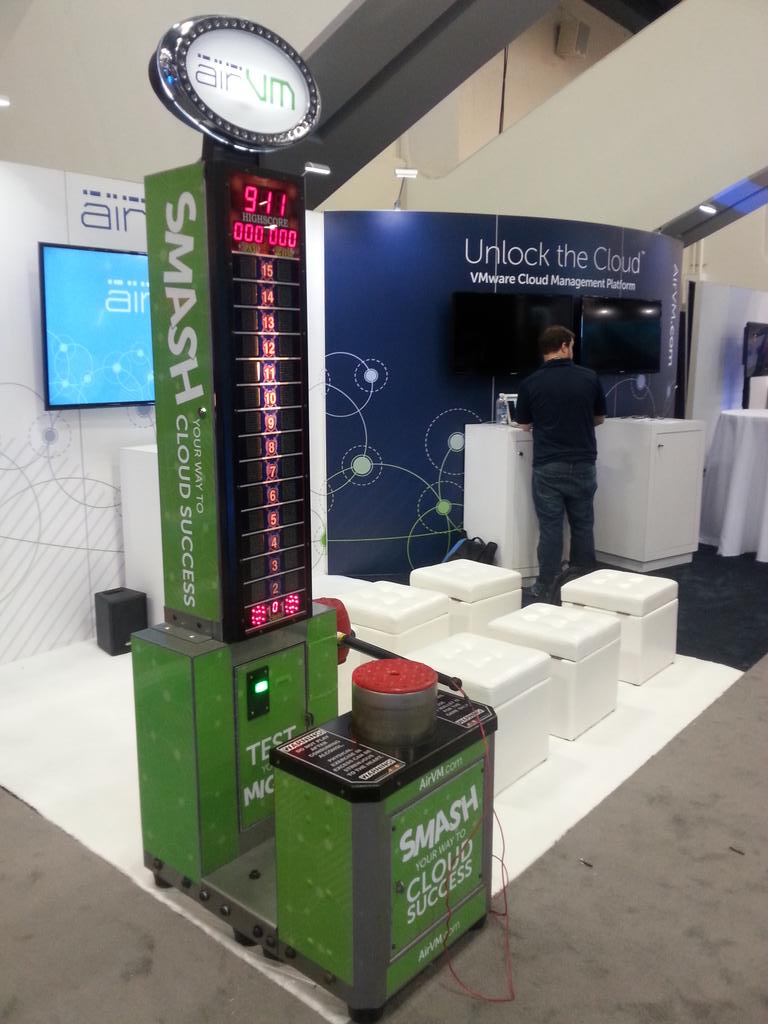 This little idea was enough to get us named one of the craziest things at VMworld San Francisco by CRN. Expect a different activity this time around, but you can also expect it to be just as much fun…maybe more!
Book your own private demo.
There's still plenty of time to book your own demo of AirSembly 2.0.  Click here to request time with a member of our team. We'll have folks from management, product, sales, and marketing on hand to meet with you.
Not coming to Barcelona?
We'd be happy to talk with you any time. Contact us and we'll discuss your cloud service business, give you a demo of AirSembly, and see if we can partner together to help you sell more of your cloud with less effort and cost.